Hardox
Khodal Engineering is part of a distinguished network of suppliers certified by SSAB. As a member, we have access to the toughest, strongest, most high-quality steel in the world.

Hardox® Wearparts can withstand the most extreme environments, providing advanced abrasion resistance, and extra payload with a longer service life. Hardox® wear plate is the international leader in abrasion- resistant steel, guaranteeing tight bending, thickness tolerances, and flatness tolerances. In addition, SSAB continues to develop production processes to provide new and improved products.
Khodal Engineering excels in the manufacturing of Hardox linear plates, offering top-quality solutions for a wide range of industrial applications. With a focus
on precision engineering and cutting-edge technology, they deliver linear plates that are known for their exceptional durability and wear resistance. Whether it's for construction, mining, or heavy machinery, Khodal Engineering's Hardox linear plates are trusted for their robust performance and reliability, making them a preferred choice for those seeking superior materials in their projects.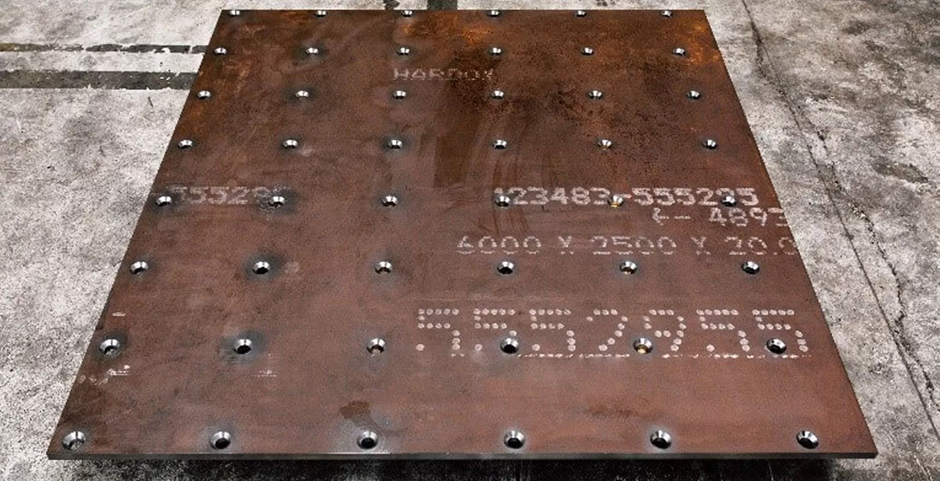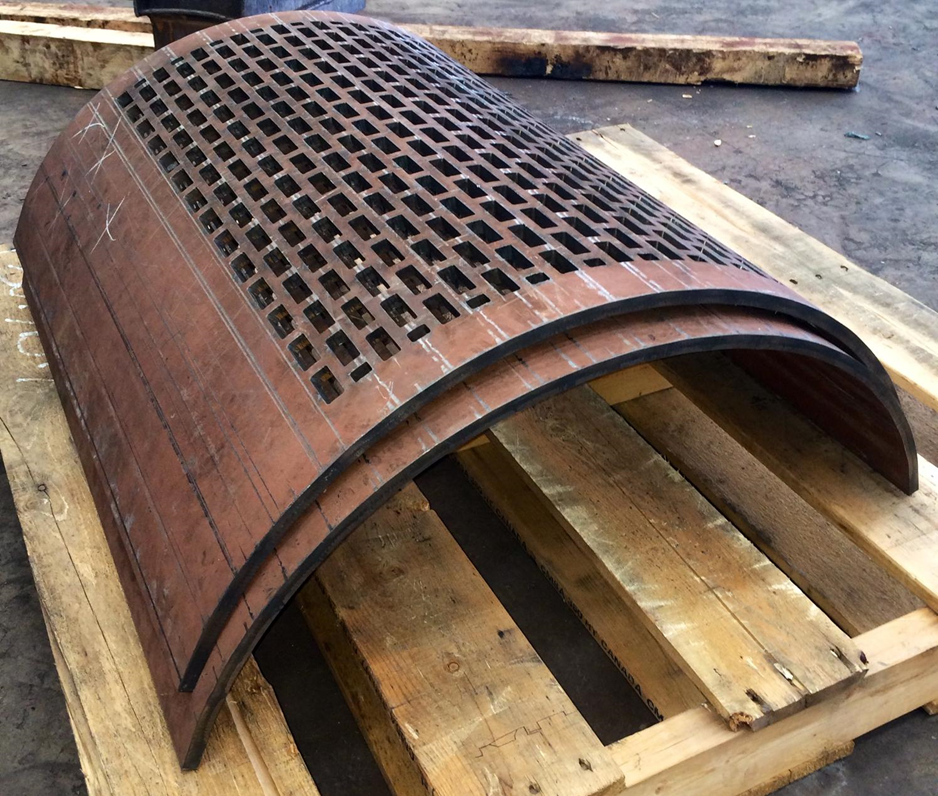 We are a renowned manufacturer specializing in the production of industrial Hardox screen plates.
With a deep understanding of the demanding requirements these components face across various industrial applications, we create high-quality, wear-resistant screen plates known for their durability and exceptional performance.
Our expertise in working with Hardox steel, celebrated for its strength and resistance, guarantees customers receive screen plates capable of withstanding tough conditions.
Count on us for top-tier Hardox screen plates that enhance your screening processes, reducing maintenance needs and ensuring smoother industrial operations.
We are a trusted manufacturer of high-quality Hardox limestone mill parts. We understand the critical role these components play in crushing and grinding processes, and our expertise in working with Hardox steel ensures durability and wear resistance. By choosing our parts, you can count on improved longevity and efficiency for your limestone mills, reducing downtime and enhancing overall operations. Trust us for top-tier Hardox limestone mill comonents.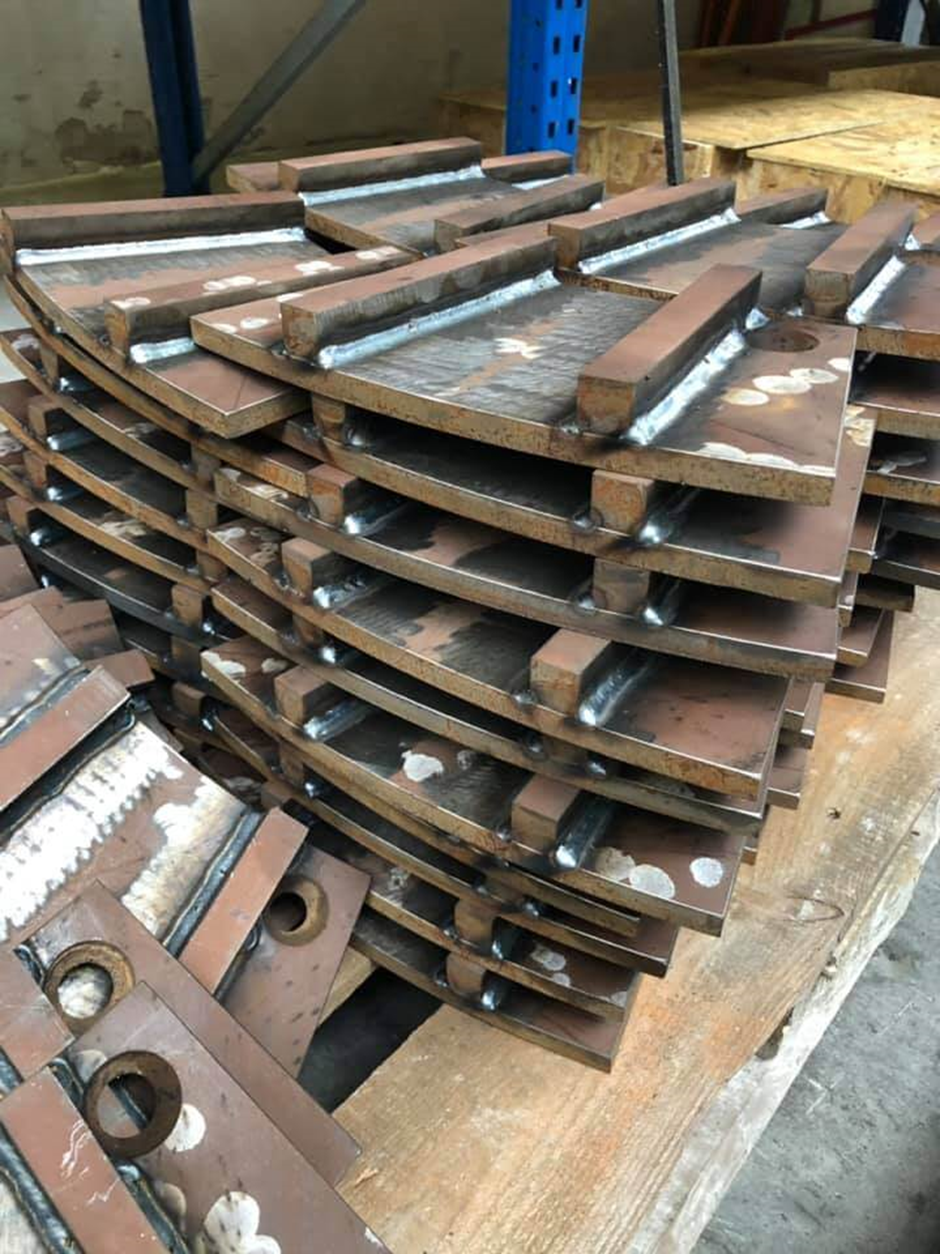 STRUCTURAL
PROPERTIES
| PRODUCT | THICKNESS(MM) | HARDNESS(HBW) |
| --- | --- | --- |
| Hardox® 400 | 2.0 - 130.0 | 370 - 430 |
| Hardox® 450 | 0.8 - 130.0 | 390 - 475 |
| Hardox® 500 tuf | 3.0 - 25.4 | 470 - 505 |
CHALLENGEING
WEAR CONDITIONS
| PRODUCT | THICKNESS(MM) | HARDNESS(HBW) |
| --- | --- | --- |
| Hardox® 550 | 2.0 - 103.0 | 450 - 540 |
| Hardox® 500 | 0.8 - 65.0 | 525 - 575 |
SUPERIOR WEAR
RESISTANCE
| PRODUCT | THICKNESS(MM) | HARDNESS(HBW) |
| --- | --- | --- |
| Hardox® 600 | 3.0 - 65.0 | 550 - 640 |
EXTREME WEAR
RESISTANCE
| PRODUCT | THICKNESS(MM) | HARDNESS(HBW) |
| --- | --- | --- |
| Hardox® Extreme | 8.0 - 19.0 | 57 - 63 |
THICKEST STRUCTURAL
WEAR APPLICATIONS
| PRODUCT | THICKNESS(MM) | HARDNESS(HBW) |
| --- | --- | --- |
| Hardox® HiTuf | 40.0 - 160.0 | 310 - 370 |
RESISTANCE IN ACIDIC
ENVIRONMENTS
| PRODUCT | THICKNESS(MM) | HARDNESS(HBW) |
| --- | --- | --- |
| Hardox® HiAce | 4.0 - 25.4 | 310 - 370 |
HIGH TEMPERATURE
RESISTANCE
| PRODUCT | THICKNESS(MM) | HARDNESS(HBW) |
| --- | --- | --- |
| Hardox® HiTemp | 4.7 - 51.0 | 375 - 425 |
ROUND
BARS
| PRODUCT | THICKNESS(MM) | HARDNESS(HBW) |
| --- | --- | --- |
| Hardox® Round Bar | 40.0 - 160.0 | 370 - 540 |
TUBES &
PIPES
PRODUCT
THICKNESS(MM)
HARDNESS(HBW)
Hardox® Tubes &
Pipes
Circular: 76.1 - 219.1
Wall: 3.0 - 6.0
Mill Length: 6000
360 - 530