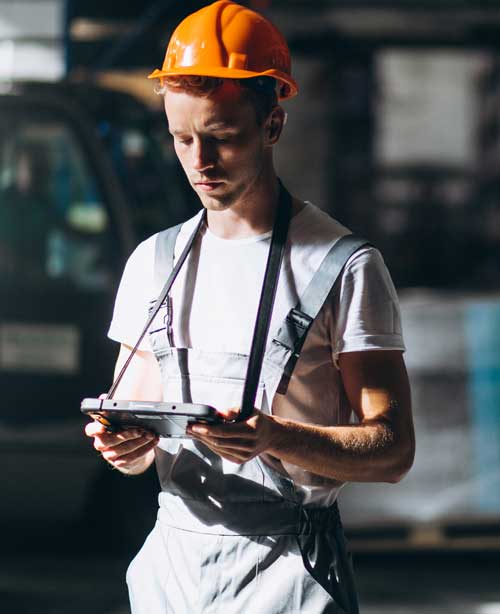 Team Working Dedicatedly
It's all teamwork and nothing is possible by a single person, we firmly believe in this.
Providing Full Range of Machining and Fabrication Solutions.
We demonstrate respect and loyalty towards our customers, colleagues and associates. We value our people and encourage their development.
What our Industry partners Says About us
Contact Us
The expertise of Khodal Engineering's machinists is exceptional. Their attention to detail is extraordinary, and they have a deep understanding of materials and machining techniques. Their contributions have been invaluable to our project success.
R Krishnakumar
Production Head at Shree Digvijay Cement Co. Ltd.
Finding a machining workshop that offers competitive pricing without compromising on quality is a rare gem. Khodal Engineering has consistently provided us with cost-effective solutions without sacrificing precision. Their exceptional value proposition has made them a preferred supplier for our company.
Hiren Rajput
Procurement Manager at Windsor Machines Limited.
Quality control is non-negotiable in our industry, and Khodal Engineering takes it seriously. Their commitment to maintaining the highest standards throughout the manufacturing process has made them our preferred supplier. They consistently deliver products that exceed our expectations.
Manoj Modha
Quality Assurance Manager at Millenium Multi Trade Pvt. Ltd.
We rely on Khodal Engineering's manufacturing workshop for our complex production needs. Their expertise, state-of-the-art equipment, and dedication to process efficiency have significantly contributed to our operational success. They are truly a partner we can depend on.
Piyush Patel
Operations manager at Transformer (India) Pvt. Ltd.
Demolition work is tough on equipment, and we needed Hardox parts that could withstand the rigors of the job. Khodal Engineering not only provides top-quality Hardox products but also offers excellent customer service. Their commitment to durability and customer satisfaction is commendable.
Dalsukh Patel
Owner of Umiya Engimech